Thanks to BB Seaton for the following photos-
The Gaylads in Los Angeles, 2012
BB at Oland Roots, 2012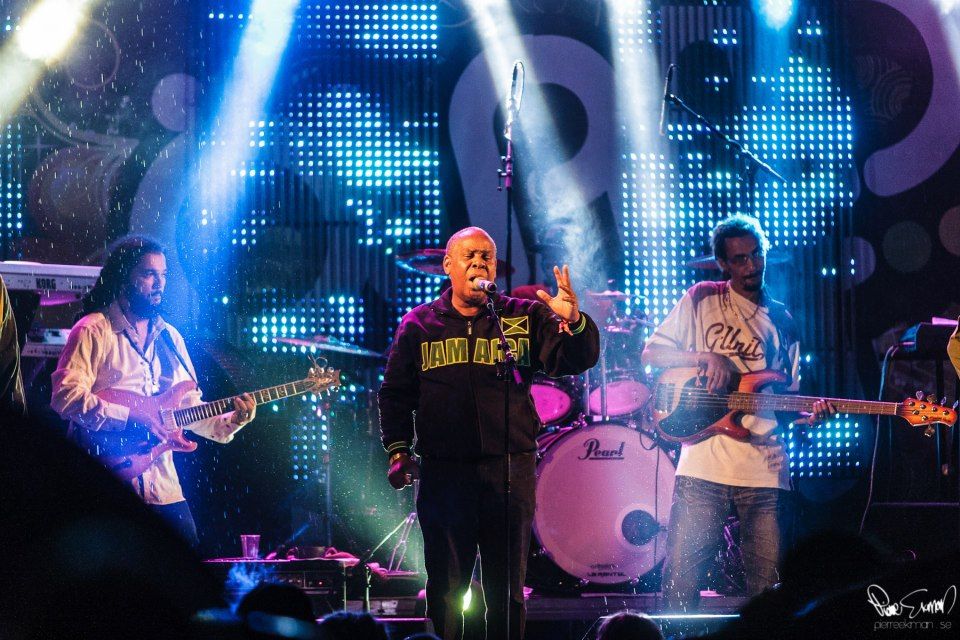 The Gaylads and The Tamlins together, February 2011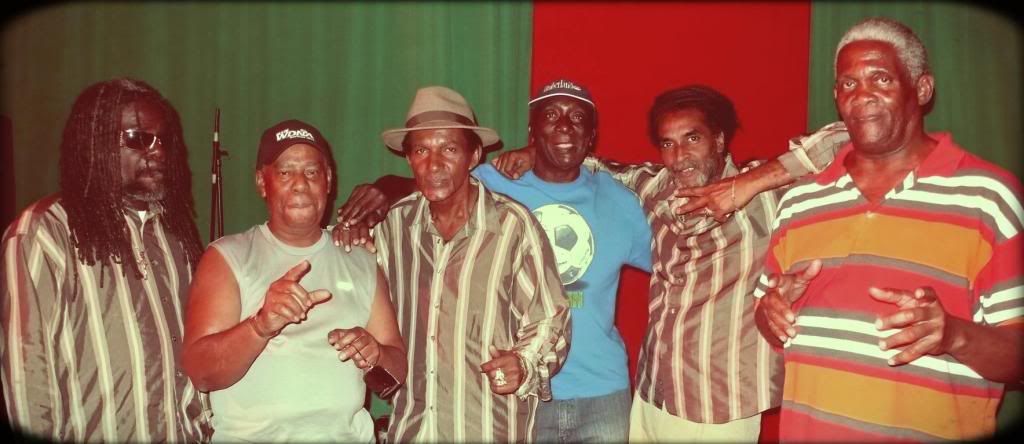 Left to right: Junior Moore, BB Seaton, Carlton Smith, Maurice Roberts, Derrick Lara, Randall Thaxter.
Big thanks to BB Seaton, K-Oss and Mr Johnson from Jama Records for speaking to me and to Mister Swingeasy, Andrew Lee and Ray Hurford for helping me to think of good questions to ask.
The interview with BB Seaton and K-Oss took place at NW2 Studios, Monday 18th February 2013.
The interview with Mr Johnson of Jama Records took place at Music Specialist, Broadway Market, Tooting on Saturday 23rd February 2013.
Stephen T's Funky People

BB Seaton Special

pt 1

~

26th February 2013
Only You- BB Seaton (Coxsone)
You've Got To go- Bibi & The Astronauts (Astronauts)
Wicked Men- Bibi & The Astronauts (Astronauts)
No More Will I Wonder- Bibby Seaton & The Astrnauts (Top Deck)
Yes Girl- The Gay Lads (Coxsone)
River Jordan- The Gay Lads (Coxsone)
Chi Chi Bud- The Gaylads (Studio 1)
Lady With The Red Dress On- The Gaylads (Doctor Bird)
Sunshine Is Golden- The Gaylads (Coxsone LP)
Hill and Gully- The Gaylads (Coxsone LP)
Yellow Bird- The Gaylads (Coxsone LP)
Baley Mania- The Gaylads (Coxsone LP)
Tabu- Cyril X Diaz & His Orch. (Downbeat/ orig. Cook)
Africa- The Gaylads (Studio 1)
Red Rose- The Gaylads (Studio 1)
Peculiar Man- The Gaylads (Studio 1)
Sounds of Silence- The Gaylads (Studio 1)
Just One Kiss- The Gaylads (Studio 1)
Morning Sun- The Gaylads (Studio 1)
I Need Your Loving- The Gaylads (High Note)
ABC Rocksteady- The Gaylads (Gay Feet)
If You Don't Mind- The Gaylads (Soul Beat)
Over The Rainbow's End- The Gaylads (Soul Beat)
She Want It- The Gaylads (Wirl)
Looking For A Girl- The Gaylads (Soul Beat)
It Comes and Goes- The Melodians (Soul Beat)
Mama Look- The Gaylads (Soul Beat)
Funny Feeling- The Gaylads (Soul Beat)
It's All In The Game- BB Seaton & The Gaylads (Beverley's)
My Jamaican girl- BB Seaton (Soul Beat)
Accept My Apology- BB Seaton (Soul Beat)
All The Best Things- BB Seaton (Jama)
Listen-
http://www.mixcloud.com/StephenT/stephe ... radiocouk/
Download-
http://www.divshare.com/download/23790208-054
BB and myself with the classic, Studio 1 Rock Steady LP, Soul Beat by The Gaylads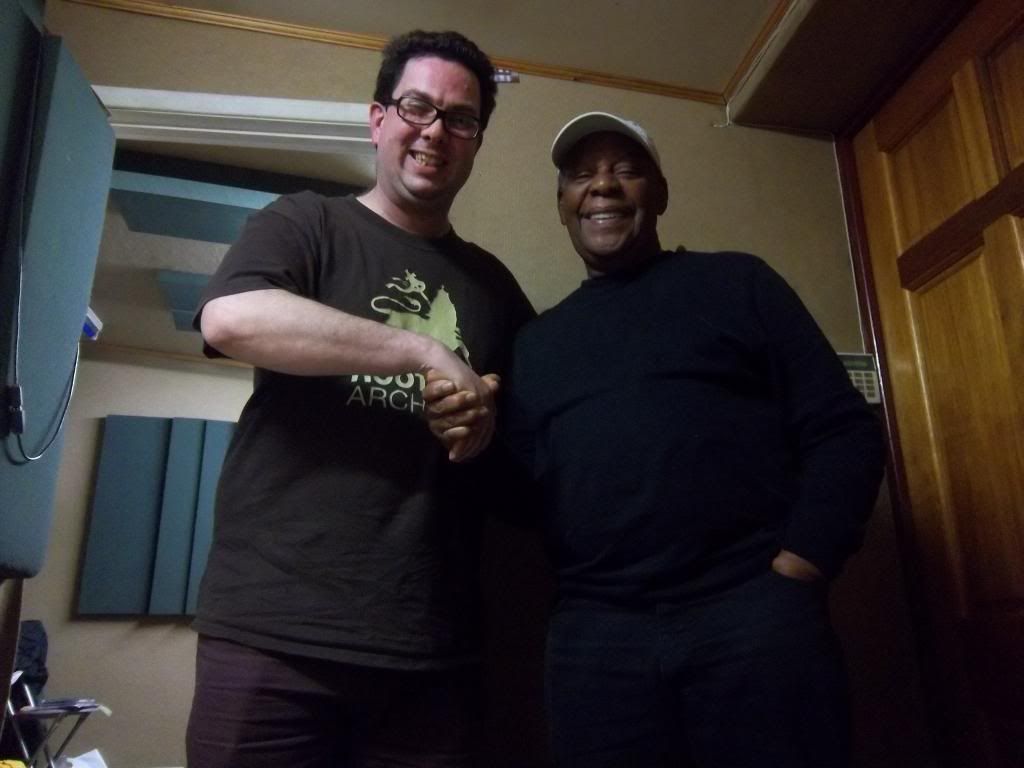 After recording the interview
BB and his collaborator K-Oss, great young singer and producer
BB with Johnny Osbourne and Anbessa Roots Foundation
BB with Zapatoo Joe (from Trojan forum) at Peckings, 2012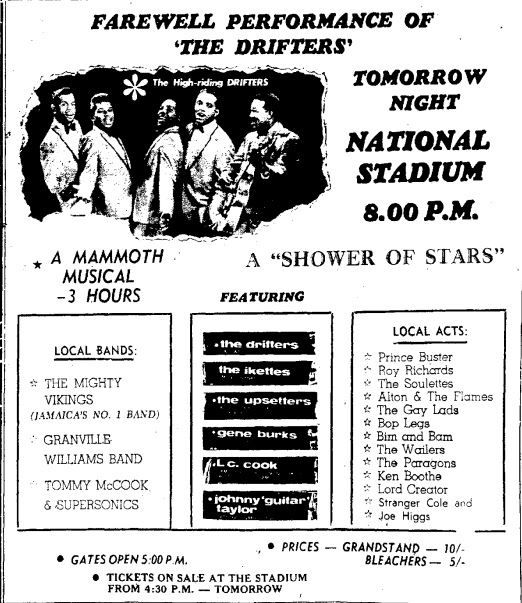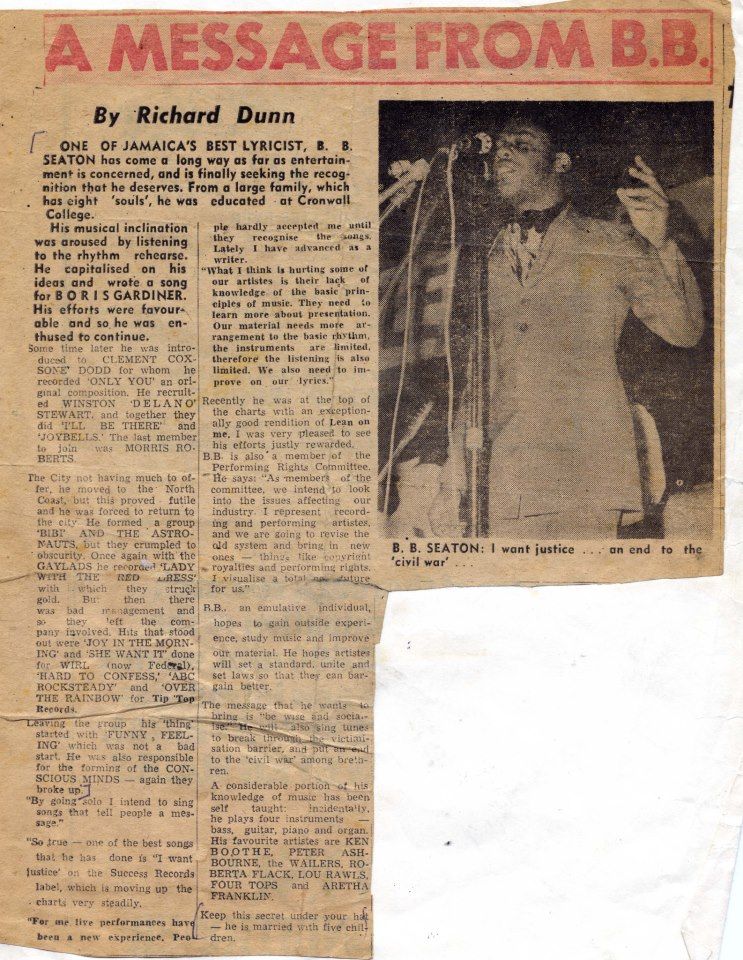 Try to join me live tonight for part 2 6-8pm on http://www.purple-radio.co.uk