Greetings Reggae Addikts,
Here comes the Irie Ites Records brand new realease ; a special tribute to Freedom Sounds Label and its great producer Bertram Brown. This relick of "Bucket Bottom" will be released on 10" early october 2011 with :
A.1. Prince Alla "Bucket Bottom"
A.2. Trinity "Bad Boy Music"
B.1. Dubwize By Jericho
B.2. Riddim Track By Mafia & Fluxy, Bongo Herman & Chinna Smith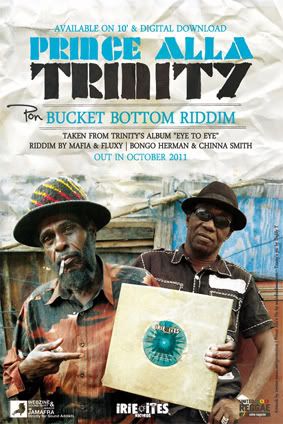 So Enjoy The Vibesss !!!
http://www.youtube.com/watch?v=J60eEEKG6Kw
Musicians : Mafia & Fluxy + Bongo Herman & Chinna Smith
Mixed By : Jahrisky & Jericho @ XXS Studio
irieites@hotmail.fr
Musically...Irie Ites Records
(New Website !!!)